Profile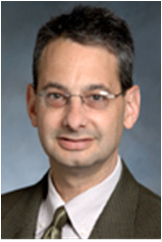 Professor of Urology and Pathology
Chairman of Urology Department
Chief of Urology, Karmanos Cancer Institute
University Health Center
Suite 7-C
4201 St. Antoine
Detroit, MI 48201
(313) 577- 5222
Fax: (313) 577-5217
Areas
Prostate Cancer Bone Metastasis
Administrative Contact
Colleen Champagne
Phone: (313) 577-4937
Biography
Dr. Cher is a surgeon-scientist who cares for patients with urologic malignancies. He specializes in all operative procedures for urologic malignancies including robotic and laparoscopic surgery, major tumor resections, continent urinary diversions, and minimally invasive image-guided procedures such as brachytherapy and cryotherapy. Dr. Cher runs a NIH-funded research laboratory devoted to the study of prostate cancer bone metastasis biology using animal models, tissues, and cells. The focus is on proteases, chemokines, and growth factors.
Research Interests
Prostate cancer, bone metastasis, SCID-Hu and exnograft model, bone marrow, and tumor/stromal interaction
Research
Dr. Cher's laboratory has established a well-funded active basic science research program in the biology of prostate cancer metastasis. The major focus of Dr. Cher's group is to determine the biological factors responsible for prostate cancer metastasis to bone marrow. This is a highly important and clinically relevant issue because the bone marrow is the most common location for distant spread of prostate cancer. Dr. Cher's group developed a new experimental model called "SCID-human model of human prostate cancer metastasis to human bone." This animal model offers a number of unique advantages for investigating many of the biological factors involved in human prostate cancer cells interacting with the human bone microenvironment. In collaboration with other researchers at Wayne State University School of Medicine and The Barbara Ann Karmanos Cancer Institute, the Cher laboratory has published over 30 papers in this area of research. Many of these findings have become the basis for clinical trials in patients.
Residency
Residency
1986 - 1988 University of Texas Southwestern Medical School, Dallas, TX, USA, in General Surgery

1988 - 1992 University of Texas Southwestern Medical School, Dallas, TX, in Urology
Fellowship
1989 - 1990 University of Texas Southwestern Medical School, Dallas, TX, USA, as a National Kidney Foundation Fellow

1992 - 1995 University of California School of Medicine, San Francisco, CA, USA, in Urologic Oncology and Molecular Cytogenetics

1993- 1995 University of California School of Medicine, San Francisco, California, USA, as an Research Scholar of American Foundation for Urologic Disease
Other Information
Domestic and International Post-Doctoral Researchers
Education
M.D. (1986) Washington University School of Medicine, St. Louis, Missouri, USA
Medical Education Responsibilities
Undergraduate Program:
Medical students and graduate students in Cancer Biology
Residency/Fellowships:
WSU Urology Residency Training Programs

Publications
1. Chinni SR, Sivalogan S, Dong Z, Filho JC, Deng X, Bonfil RD, and Cher ML, 2006, CXCL12/CXCR4 signaling activates Akt-1 and MMP-9 expression in prostate cancer cells: The role of bone microenvironment-associated CXCL12, Prostate 66: 32-48.

2. Bonfil RD, Dong Z, Trindade Filho JC, Osenkowski P, Nabha S, Yamamoto H, Sabbota A, Chinni SR, Zhao H, Vessella R, Fridman R, and Cher ML, 2007, Prostate cancer-associated membrane type 1-matrix metalloproteinase: A pivotal role in bone response and intraosseous tumor growth, Am J Pathol, 170: 2100-11.

3. Chinni SR, Sivalogan S, Yamamoto H, Dong Z, Sabbota A, Bonfil RD, and Cher ML, 2008, CXCL12/CXCR4 trans-activates HER2 in lipid rafts of prostate cancer cells and promotes growth of metastatic deposits in bone, Mol Cancer Res, 6: 446-57.

4. Wiesner C, Nabha SM, Dos Santos EB, Yamamoto H, Meng H, Melchior SW, Bittinger F, Thüroff JW, Vessella RL, Cher ML, and Bonfil RD, 2008, C-Kit and its ligand stem cell factor: potential contribution to prostate cancer bone metastasis, Neoplasia, 10: 996-1003.

5. Vaishampayan UN, Marur S, Heilbrun LK, Cher ML, Dickow B, Smith DW, Al Hasan SA, and Eliason J, 2009, Phase II trial of capecitabine and weekly docetaxel for metastatic castrate resistant prostate cancer, J Urol , 182: 317-23